Heavy Fabrication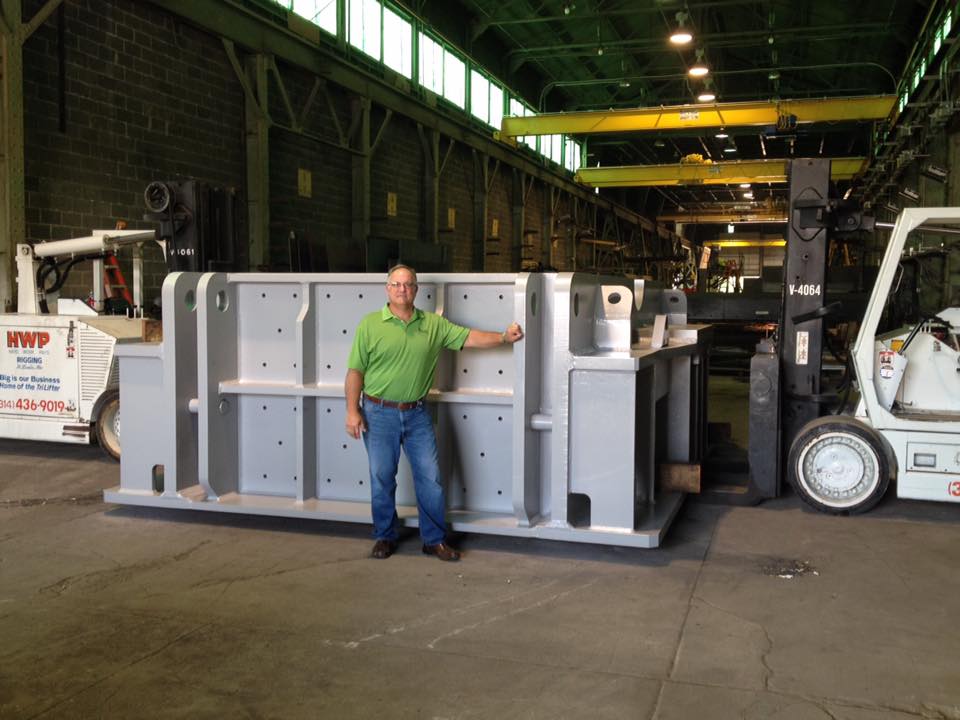 This 89,000 lb large fabricated base is the heaviest piece Jones & Lockhart has
fabricated. A rigger was brought in with heavy duty fork lifts and it was placed on a
special 4 axle trailer. There was over 2500lbs of welding wire used to put this base
together This is one component of the car crusher. We are making the whole
crushing system with this being the biggest and heaviest part. Our new large facility
was instrumental in the ability to make such large pieces.
---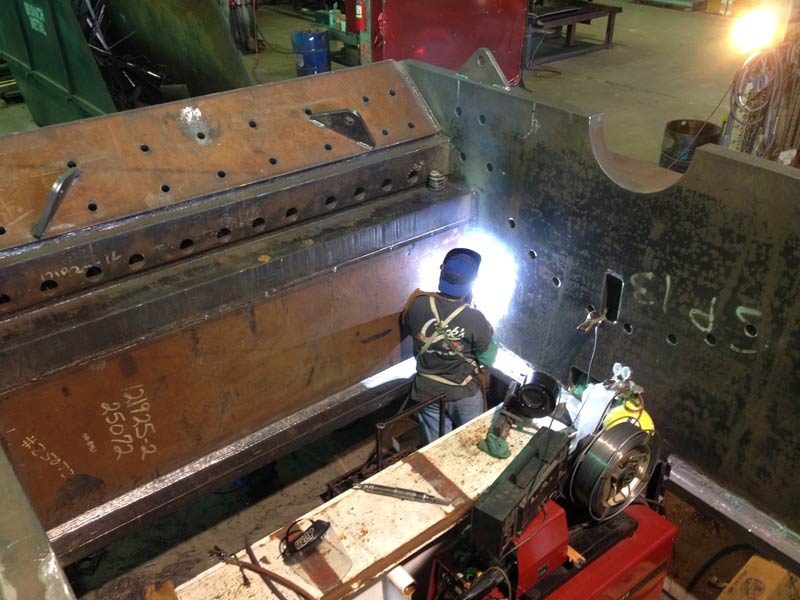 Welding the interior of the fabricated base.
---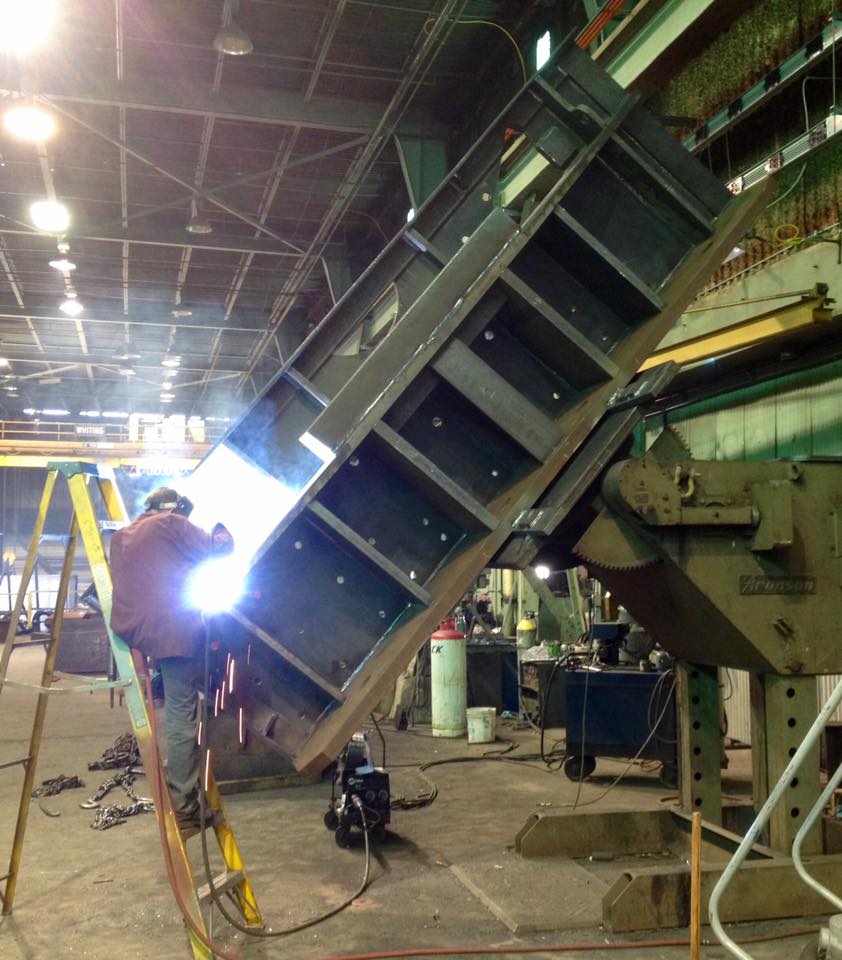 Kenny O, who has been an employee for 40 years, is working on a 17,000 lbs.
side wall fabrication.
---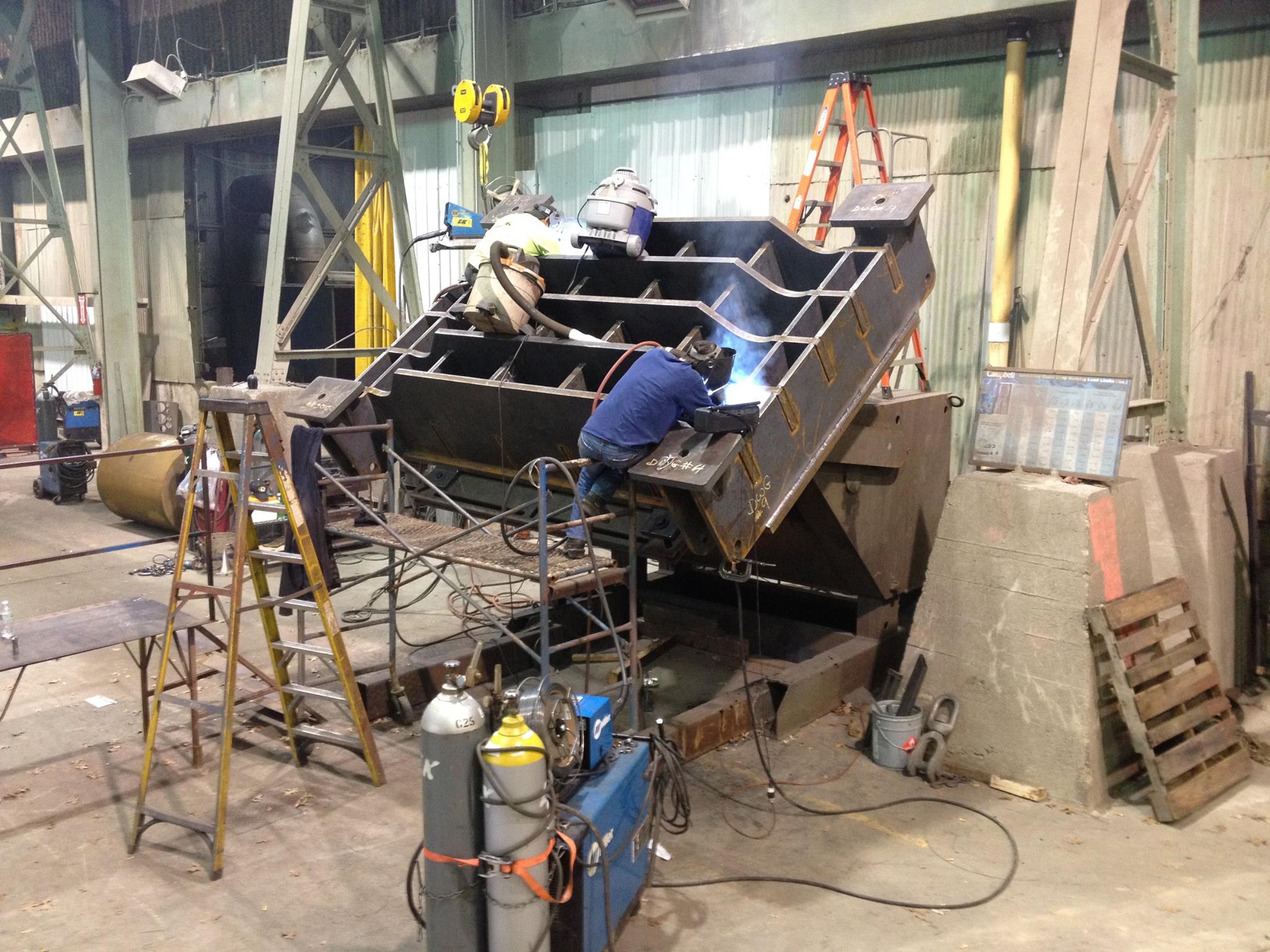 ---

37,000 lb top cover for the large fabricated assembly.
---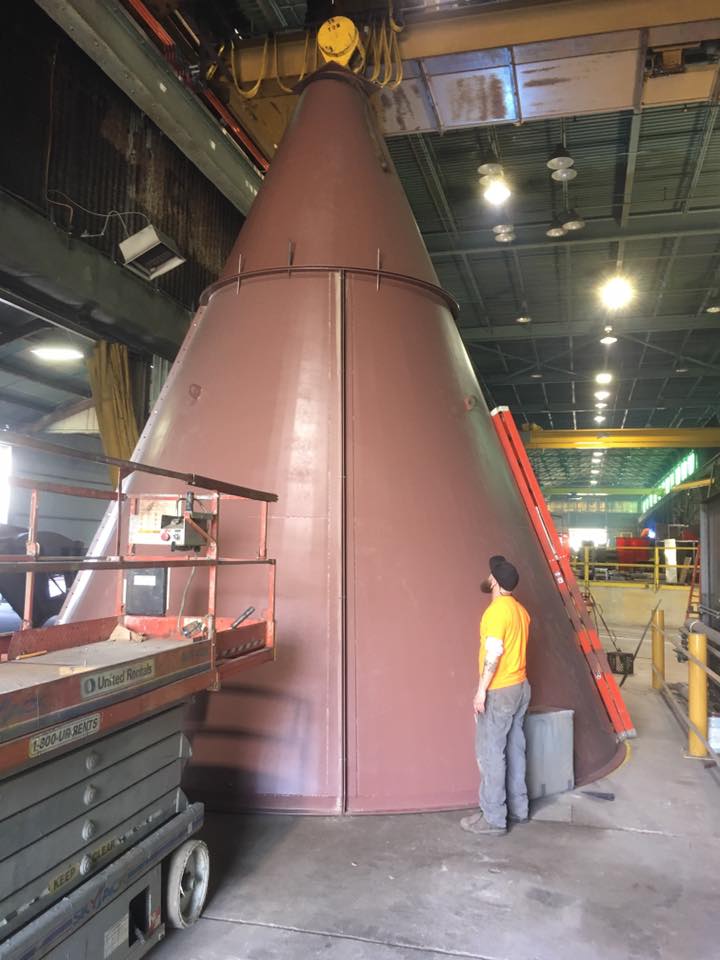 20' diameter and 24' tall cone which is part of a system.
Manufactured and assembled then labeled, disassembled and painted.
---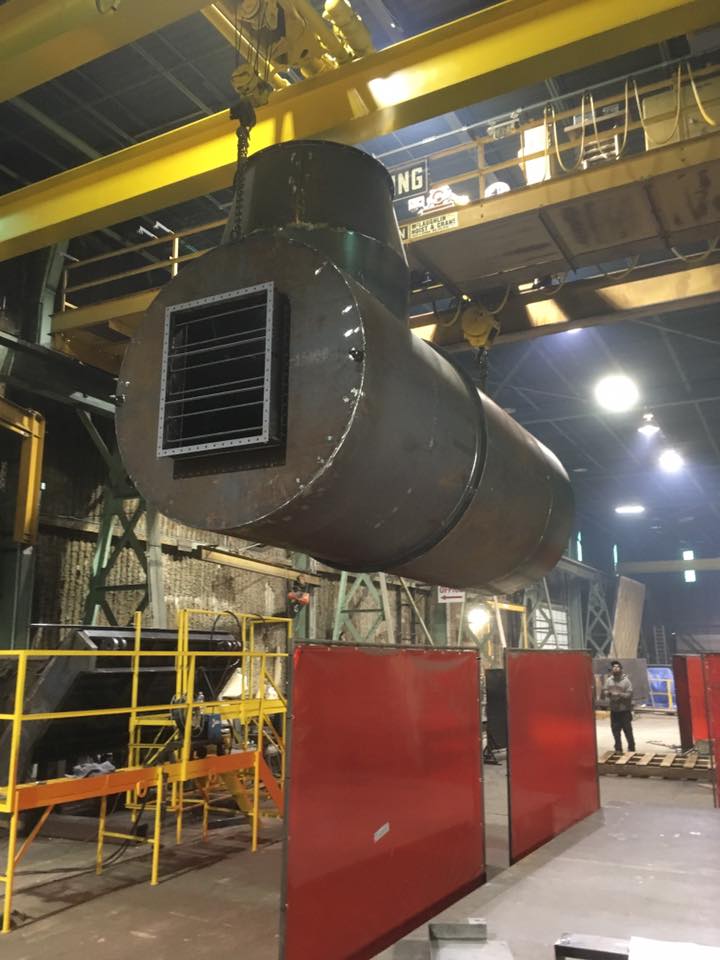 20' diameter 42' tall when assembled made from abrasion resistant steel.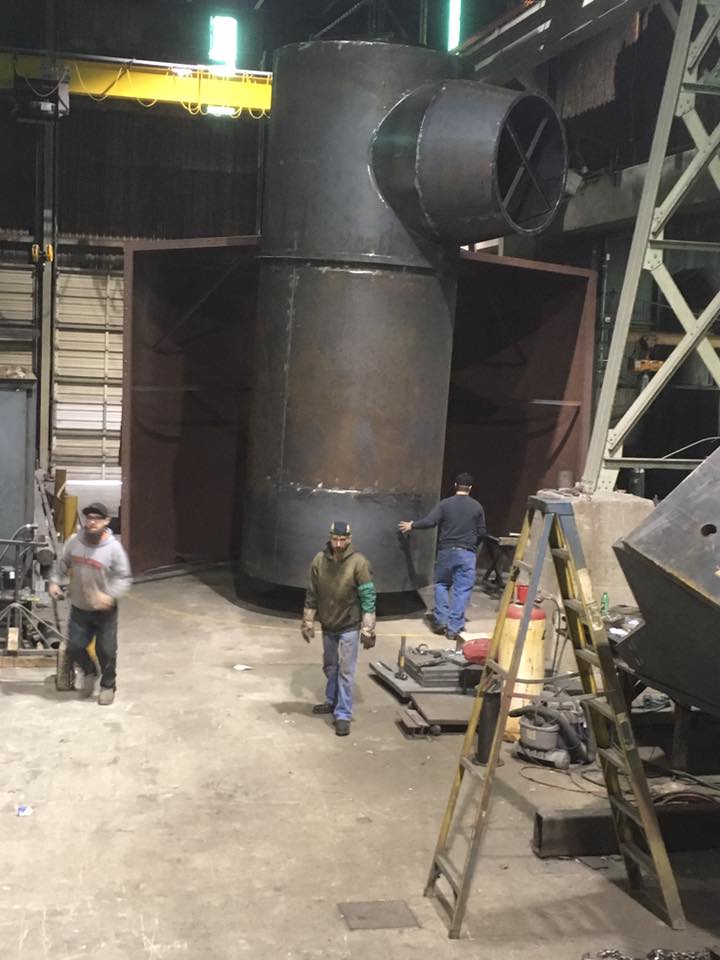 ---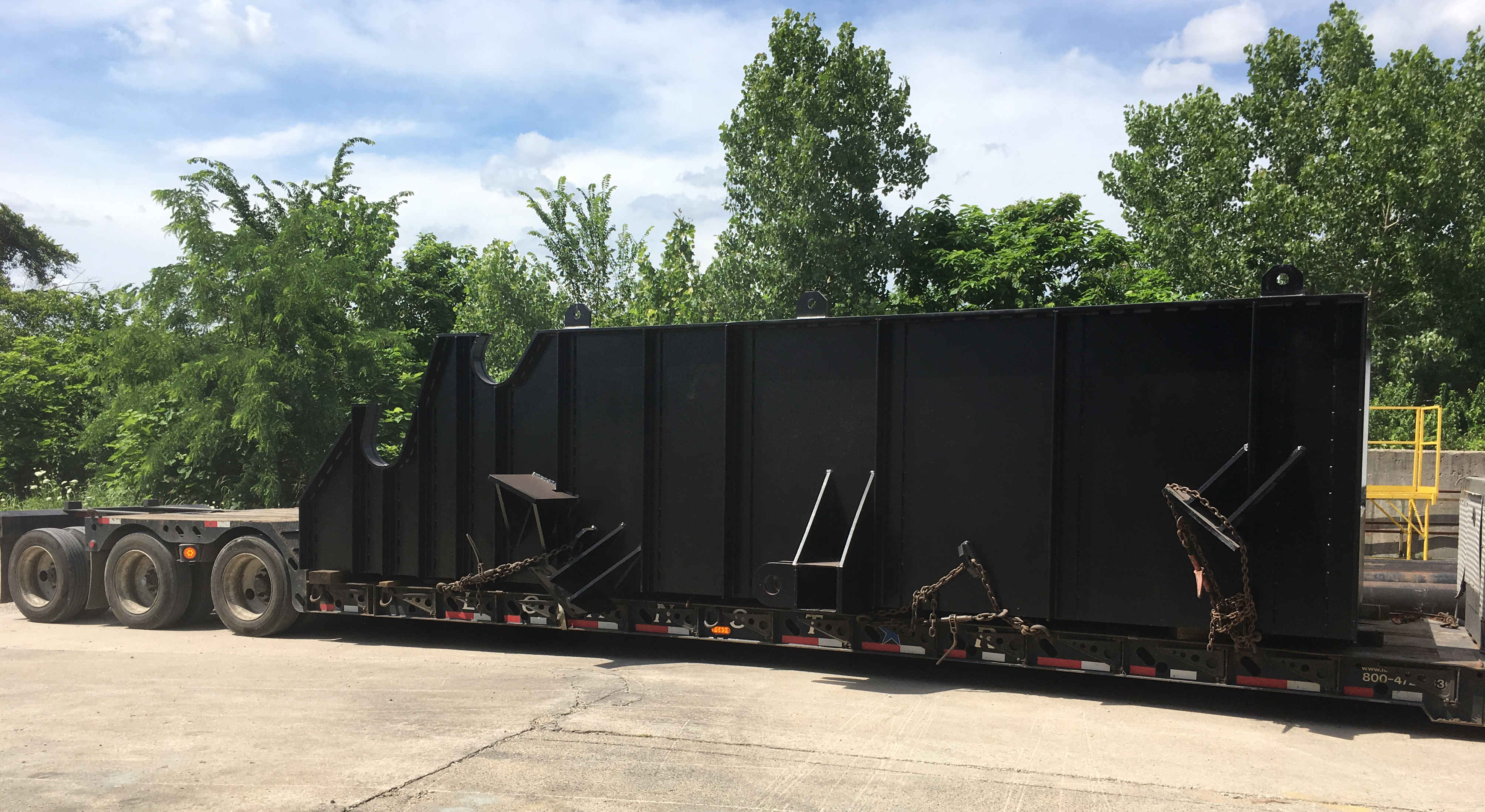 Completed, Feed Chute for a fabricated assembly, weighs in at 54,000 lbs.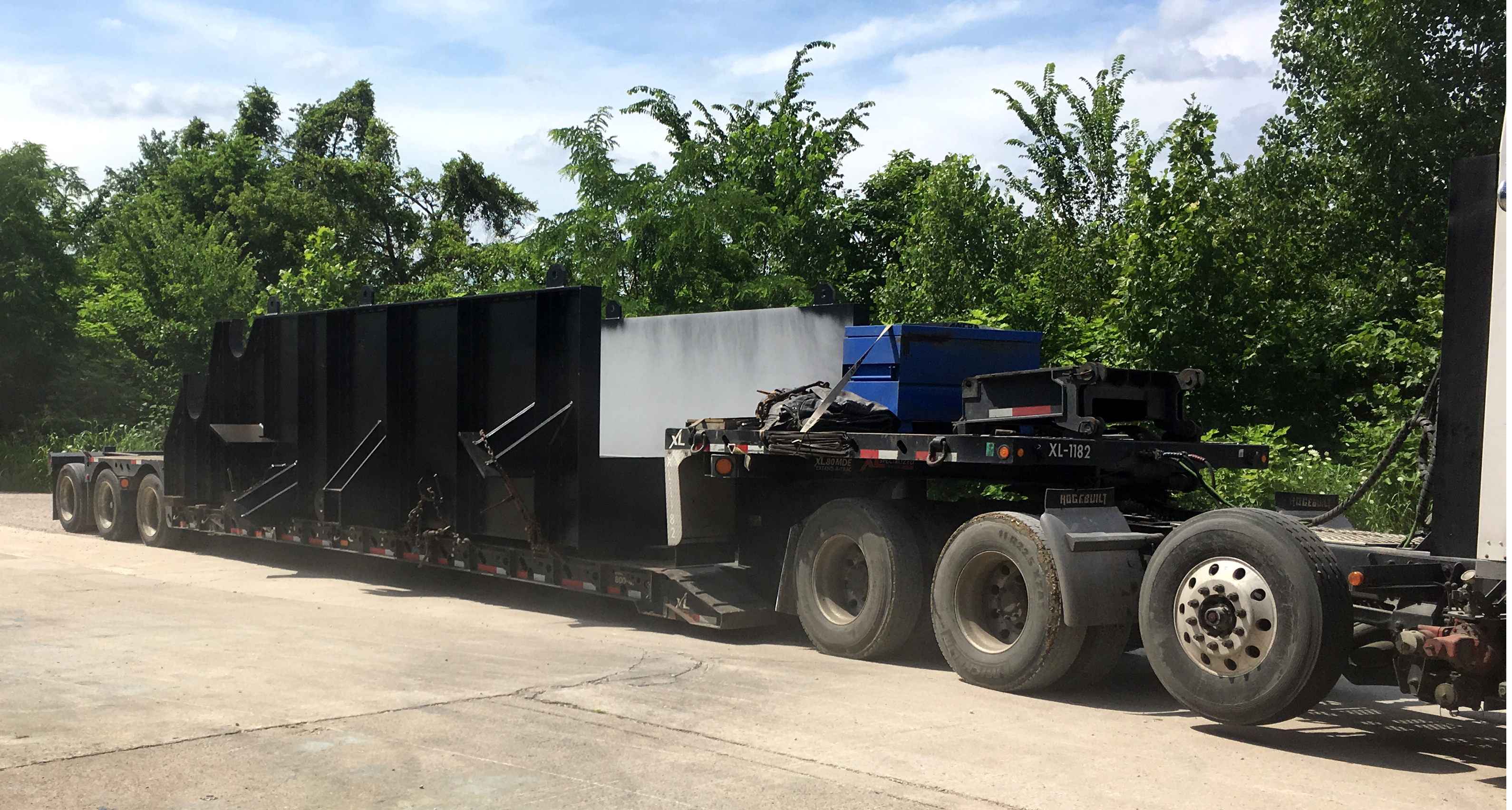 ---
Completed, Middle Housing Assembly, weighs in at 44,000 lbs.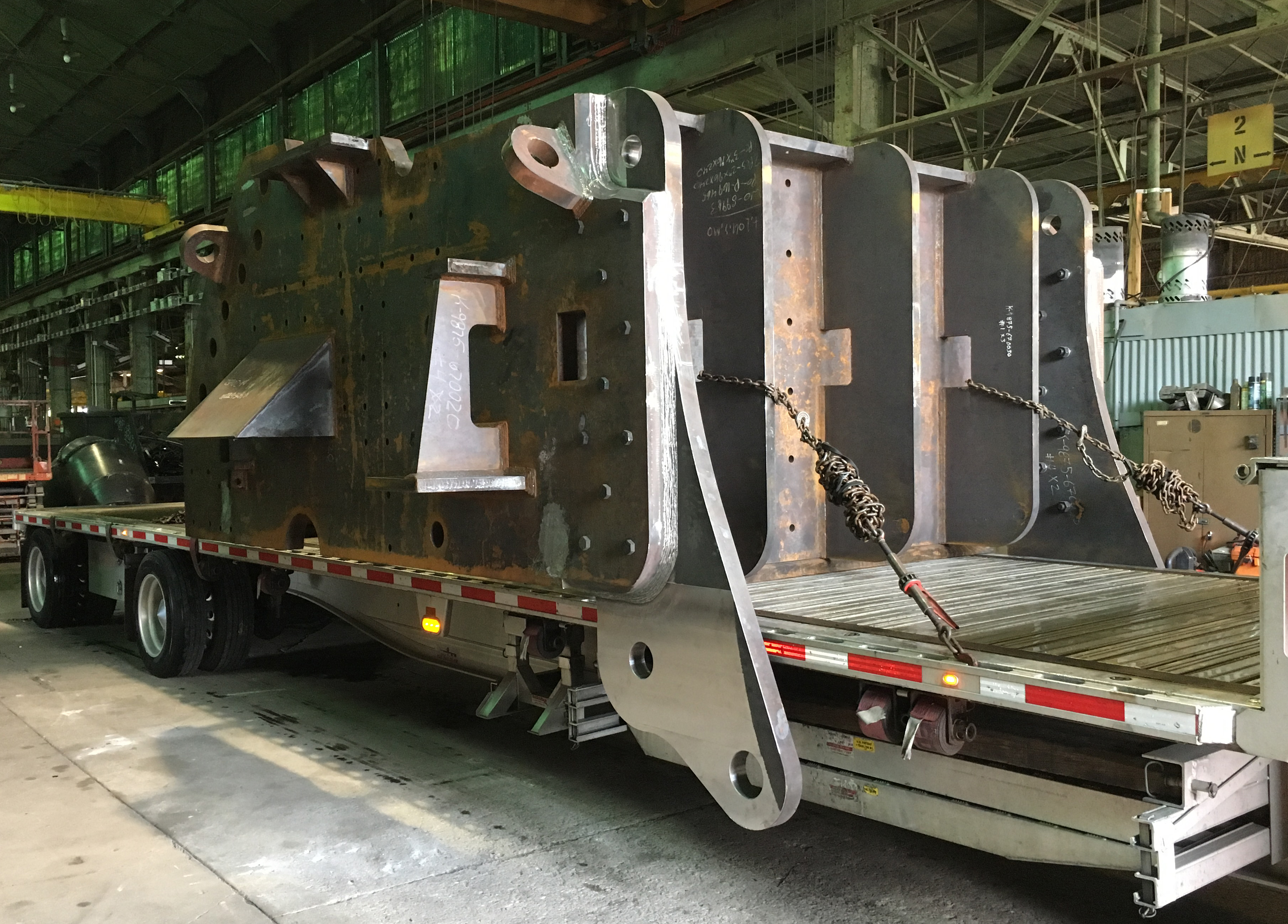 ---